December 9, 2021
1:00-2:00pm EST
Live, Interactive Webcast!
Overview
Multiple sclerosis (MS) is an inflammatory disorder of the central nervous system characterized by demyelination and neurodegenerative progression. Most patients with MS experience relapses and remission of neurological symptoms, especially early in the disease course. Advances in understanding of the immune mechanisms that contribute to MS have led to the development of many disease-modifying therapies (DMTs) that target effector T cells, regulatory cells, B cells, and cell trafficking into the nervous system.
 
The Medical Crossfire®, one of PER's signature educational formats, is a video-based program in which a panel of distinguished experts engage in spirited discussions and debates on a particular clinical topic. In this activity, 3 key thought leaders explore the latest data regarding current and emerging therapeutic strategies for the management of patients with MS. This lively discussion will help place new developments into clinical context to help you optimize care for your patients with MS.
Benefits of Attending
Analyze the differences between MS therapies

Apply clinical trial data to your selection of DMTs

Evaluate new and emerging therapies for MS

Reinforce your ability to provide personalized care for patients with MS
Acknowledgment of Commercial Support
This activity is supported by an educational grant from Biogen.
Target Audience
This educational activity is directed towards neurologists and MS subspecialists. Nurse practitioners, physician assistants, nurses, and other health care professionals involved in the treatment and management of patients with MS will be invited to participate.
Learning Objectives
Upon completion of this activity, participants will be able to:
Review key clinical trial data for current and emerging therapies for the treatment of MS

Implement strategies to select optimal evidence-based treatments for patients in the early stages MS

Formulate individualized treatment plans for patients with MS

Discuss approaches to shared decision-making to optimize patient adherence to the selected treatment plan
Chair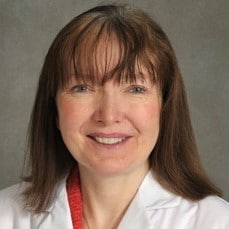 Patricia Coyle, MD
Professor of Neurology
Vice Chair, Clinical Affairs
Department of Neurology
Director, Stony Brook MS Comprehensive Care Center
Stony Brook University Medical Center
Stony Brook, NY
Registration
2 Ways to Register
Online: click here.

Phone: Please call (888) 949-0045 or (609) 378-3701

Physicians' Education Resource®
2 Clarke Drive
Suite 110
Cranbury, NJ 08512
 
Registration Fee – Free

For registration assistance, please email [email protected], or call (888) 949-0045 or (609) 378-3701.

Physicians' Education Resource®, LLC (PER®) fully complies with the legal requirements of the ADA and the rules and regulations thereof. If any participant in this educational activity is in need of accommodations, please notify us in order to receive service. Please call (609) 378-3701.

Physicians' Education Resource®, LLC reserves the exclusive rights to all recordings or reproductions of the conference and supporting materials. Unauthorized recording, by any means, is expressly prohibited.  This includes, but is not limited to, recording of presentations or reproductions of supporting audio/visual materials, exhibits, and other supporting Continuing Education materials.

By attending a PER® conference, meeting or related activity ("Events"), all participants, attendees, exhibitors, sponsors, and guests ("you") create an agreement between you and PER® regarding the use and distribution of your image, including but not limited to your name, voice, and likeness ("Image"). By attending the Events, you acknowledge and agree that photographs, video, and/or audio recordings may be taken of you and you grant permission to PER® (and its agents) to utilize, in perpetuity, your Image in any electronic or print distribution, or by other means hereinafter created, both now and in the future, for any lawful purpose as determined by PER®.

Meeting information is accurate at the time of posting.

PER® complies with the Physician Payments Sunshine Act as a part of the Affordable Care Act (ACA). Accordingly, we may be required to collect information on transfers of value provided to any covered recipient under the ACA.